Hope its OK to post this. if not, delete and no panic. :) A 4 person theatre group did a fantasy show at a local drama festival yesterday, I was playing the drow. I dont know if its OK to post our script (which I and one of the others wrote), its rather long. But I thought I would post the backstage pics anyhow... and after all, its all storytelling about the drow. :)
Me as a drow for Teignmouth drama festival....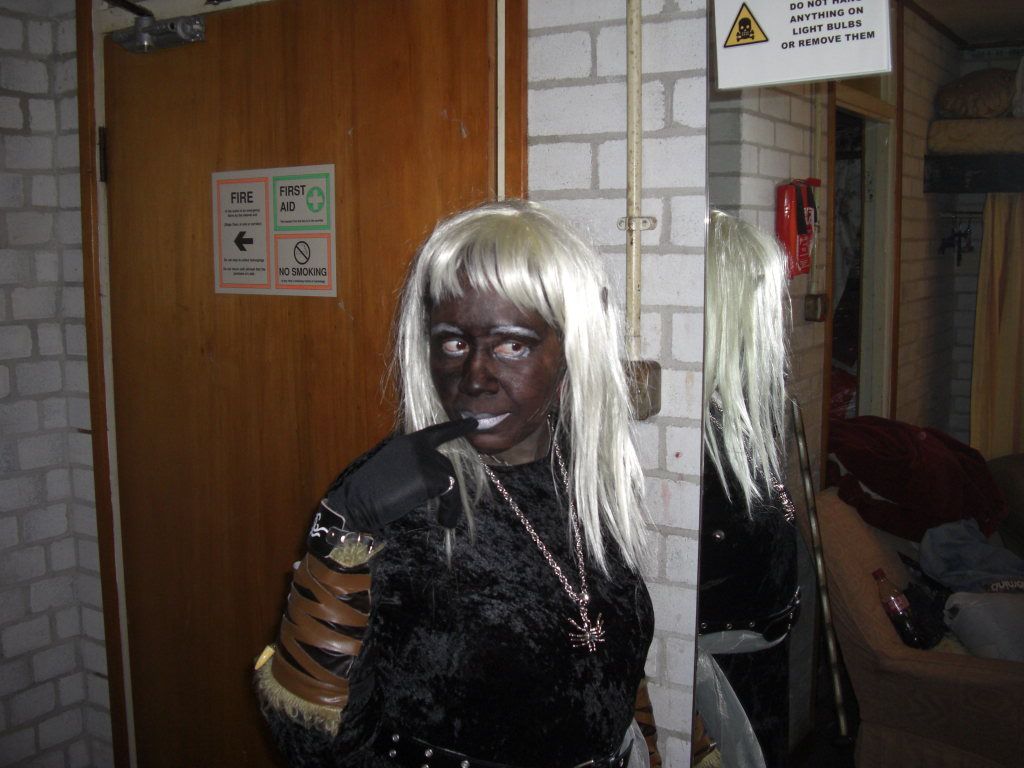 While I wait for my first layer of face paint to dry, I pose being silly for the camera... :) I have found with the black Snazaroo face paint, I have to do one layer, let it dry, then add another to go totally ebony.
(
Collapse
)